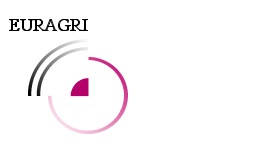 EURopean AGricultural Research Initiative
EURAGRI - EURopean AGricultural Research Initiative
EURAGRI is a not-for-profit organization that acts as a forum for representatives from public research and innovation institutes, universities, funding bodies and ministries engaged in research and innovation in the agri-food sector and the broader bioeconomy. It encourages and stimulates debate on relevant research and innovation policy issues of strategic importance on EU, member state and organizational level.
It provides the members with a network where they can freely exchange views on the impact of policies and technological and societal developments on public research and innovation activities, trends and infrastructures within the field.
The annual EURAGRI conference, hosted in rotation by members in different countries, is the main event when representatives gather to exchange views and ideas. The programme reflects the specific situation of the host but includes always a European dimension and often goes beyond.
Additional workshops on burning, specific issues that require in depth discussion and often input from domains outside the agriculture and food sector further broaden the knowledge base in which EURAGRI operates.